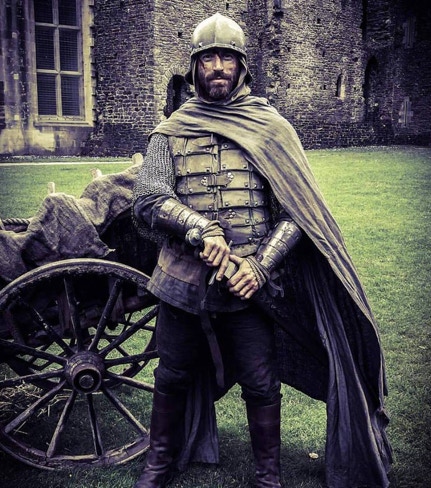 Wolfie has been involved with numerous productions over the years both in a performance and consultant capacity, most notable of which was his appearance, doubling and accuracy shots for the BBCs acclaimed Wolf Hall series.
He specialises in archery but is well versed in sword-fighting and other live action skills.
For further information or to book Wolfie direct for any appearance, coaching or consultancy email Wolfie@herohorsearchery.net
Tel: 07799573381
Productions Worked on:
RSA Films The Ambush for The Viking Planet . lead actor and action Coordinator
HBO Game of Thrones Season 8 - Dothraki rider
BBC Casualty- Cameo .patient . "Wolfie"
ITV Victoria. Actor coach
HBO Watchmen. Actor coach
Netflix Cursed . Actor coach
Mary Queen of Scots. Rider
Atlantis, Touched by the Gods Part 1, BBC
Lost Viking, Tornado Films
Wolf Hall, BBC
Expeditions Unknown, The Real Robin Hood, History Channel
The Spanish Princess (Starz America) coach/archer/Armourer
Transformers 5, Paramount
Four Colour Ghosts, Memories Music Video